Market Your Day Care Center
In our previous article, we stressed the fact that first impressions are everything in the child care industry.
If you own or manage a child care center, chances are you are up against some stiff competition.  Effective marketing allows you to let potential clients know your philosophy and approach to child care and to communicate who you are.
What are the things you can do to set yourself apart from the competition?  You can start by sharing your story:  the number of years you've been in the child care field, the educational environment your center provides, the responsive approach your staff use to interact with children, and the benefits their child will receive at your center.
Marketing ideas for your day care center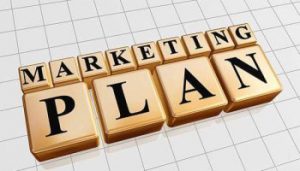 Create a brand.   Develop a simple logo with a few words and an image that tells your story.  Make sure it goes everywhere your business is represented — on staff T-shirts, company letterhead and the pens you hand out as marketing materials.  Your logo and business name should be prominent in your target market.  Everything should link back to the image you are trying to convey.
Create a customer referral program.  Word of mouth is a powerful marketing tool.  Encourage word-of-mouth advertising by creating a referral program. Design a flier and distribute it to your current parents announcing the details.  Many centers offer parents a reward for making referrals to their centers. By encouraging the parents who use your services to promote you, you gain a powerful advocate in the eyes of prospective customers.
Host an open house.  Hold an open house or an event that showcases what you have to offer. Invite the community and welcome parents. An open house lets parents browse your facilities, talk to teachers and get to know the feeling of the center. If you're in a neighborhood with plenty of child care centers, make sure you highlight what makes your center different.  Don't limit your open houses to September for the start of pre-school or summer when kids are out of school.  Consider an open house monthly or at least four times a year.
Create promotional materials.  A low-cost way to build your brand is to target specific neighborhoods in the market that you serve. Print a specific message or offer on door hangers and place them on doorknobs in your area. This can be particularly effective if targeted to a particular time when people might be thinking of day care options.
Technology expands your marketing opportunities
Technology provides even more creative ways in which to market your program.
Times have changed.  For the most part, parents today are millennial parents, and they are "high information" parents.  Families are doing extensive research before they reach out to connect with you.  It's estimated that 60% of their decision has already been made by the time they contact you.  If they do contact you, it's because your center has made their short list of the top three to five options in their mind.
This fact cannot be understated.  The majority of families are making decisions about whether to contact your child care without even talking to you or scheduling a tour. This is why online reputation and outreach are so important.
Online reviews and testimonials should always be a key focus for your child care center.  Reviews and testimonials are very important factors to parents when deciding which child care center to choose.
Engage in Social Media
Social media is powerful; you can reach a lot of people in a very short amount of time.  A Facebook page is critical for any child care center.  Use it to keep your community informed on your key dates and events — when your school year starts, etc.  It is also an easy way to be found should one of your clients recommend you — if they have "liked" your page, they can simply share it with others.  Be assured that prospective parents will check online reviews for your center.
Have a website
Most people will do a Google or Bing search to find you.  And guess what?  If you're not online, you can't be found!  Your website doesn't have to be elaborate; the main thing is it needs to be welcoming, organized and clean.  You can also create your own for free by using sites like wix.com or weebly.com.
Your website should contain your contact information, hours, information about you and your program, the age groups and programs you offer.  You could also allow parents to take an online virtual tour.  Place your parent handbook, policies, and enrollment packet online so parents can read them ahead of time.  Try to make it as easy as possible for parents to learn about your center.
ChildWatch provides features to help centers identify the different means through which their clients learned about them, whether it was through word of mouth, referrals, internet search, social media or some other medium.  This allows centers to focus their marketing efforts in areas that are more likely to reach parents.
No matter which strategies you use, remember that being successful in business today means taking marketing as seriously as you do the rest of your business. You don't have to be a marketing expert to get started –you just need to get started!