First impressions are so important!
The messages that parents get from you and your staff when they first call or visit your center will likely be "make or break." They will have a lasting impact and will color their opinion of you from that moment on. That first impression will affect what parents think of your facilities, of you, of your program, and your business in general.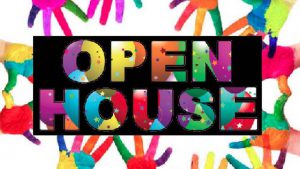 An open house provides parents with a firsthand impression that cannot be experienced via a website or a brochure. The opportunity for parents to establish a personal connection with the administration, the teachers, and the classroom environment is one that shouldn't be missed. An open house gives parents the opportunity to ask questions to help determine whether the center is the right fit for their family.
At any open house, it is important to get a feel for the facility and to meet the staff. Above all, parents want to be able to picture their child in the classrooms. If possible, they should bring their child along to the open house so that he or she can meet the teachers and interact in the classroom. Watching their child explore might make their choice just a little bit easier.
Most importantly, you need to be aware that a tour is the heart to a success in increasing child enrollment. Taking it seriously should be one of your primary goals because the last thing you want is a parent deciding that they no longer want to enroll at your center.
When arranging for your center's open house, staff need to think about the three P's:  publicity, planning, and preparation. Be sure parents know about the open house in advance through a carefully thought out publicity campaign. And think about the real needs of parents when planning the event. Make full use of the event by giving parents a chance not only to learn about classroom and center policies, but also to ask questions.
Suggestions for a Successful Open House
Here are some suggestions to assist you in organizing a successful open house:
Choose the date.  Put some thought into the date you select. Try to plan the open house on a day when you think most parents would be available. Also keep the time of the event in mind; make sure it is not too late in the evening. If there are nearby events that will be bringing people to your area, you might try to capitalize on that. Also, be aware of conflicting local events that may limit participation. Be mindful of holidays as well.
Market your open house.  Spreading the word about your open house is very important. Promote your open house through social media sites such as Facebook and the center's website. You can also create flyers to distribute in your neighborhood. Creating a banner to place inside and/or outside your center draws attention to your event and encourages parents and kids to attend your event. Tell your currently enrolled families about your upcoming open house and encourage them to tell their friends. If a parent tells another parent to check out your child care facilities or learn more about your program, they are much more likely to attend your open house. Parents value the opinions of other parents.
Have teachers greet parents at the open house.  Designate appropriate staff members to be in the front entryway area to greet people, talk with them and help direct them. Come up with fun activities for your staff members to engage the children that accommodate all skill levels and reflect activities you incorporate into your program.
Your center should sparkle!  This is a crucial initial impression. Your center should look bright, clean, and very welcoming. Your classrooms should be well-lit, organized, and hallways free of clutter. Leaving their children in a safe environment is one of the first qualifications a parent is looking for when touring a child care facility. They want to ensure that their children will be in a happy, safe, and clean environment every day.
Have a Display Table.  Set up a display table in a highly visible place, such as near the refreshment table, and include items such as:
Tour checklists for parents to ensure they get to view all areas of your program
Parent handbooks
Developmental checklists
Samples of classroom activities
Center photo albums
Curriculum overview
Center brochures, business cards, and other information
Enrollment packets
Make the experience unforgettable
Provide a small gift.  Offer parents a reminder of your center such as pens, cups, or key chains that have your logo and center's name printed on them.
Don't forget the follow up.  Ongoing communication is key to successfully running a childcare business. Following up is beneficial for you as well as for families. Parents will appreciate calls to keep them posted about their status. It will help you ensure that the parents are still interested and can help you make the process smoother for parents.
The checklist developed by Child Care Aware of Kansas is designed to help parents find, evaluate, and monitor the quality of their child care program. This checklist can also serve administrators as an assessment tool to critique their own center and to focus on the unique qualities that make their center a special place for families.