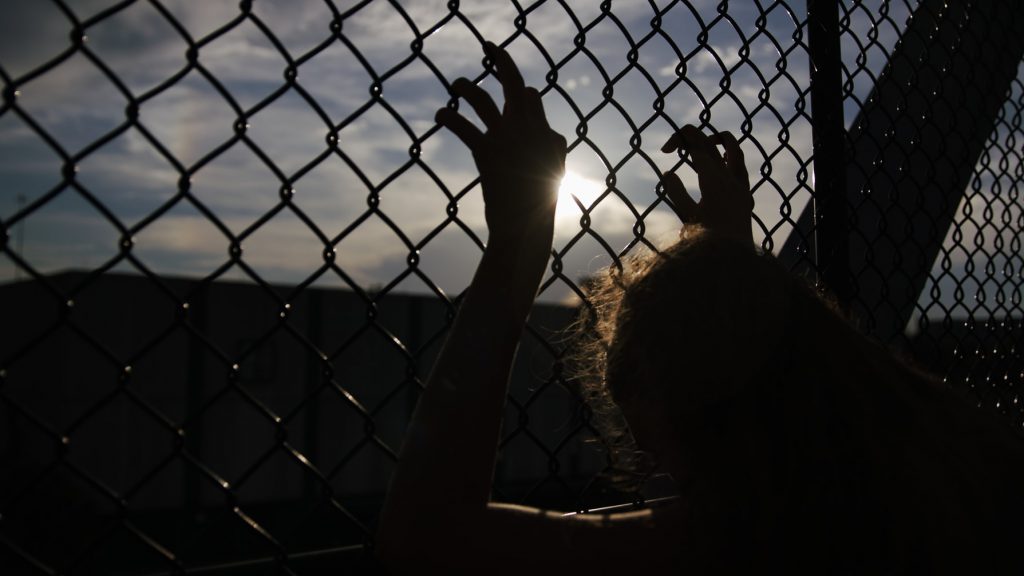 Human trafficking, including child trafficking, is far more prominent in all parts of the world and an unfortunate reality for millions of men, women and children. As organizations continue to build awareness, we've sought to provide an educational series on what child trafficking is, ways to identify it, and how you can get involved.
What is Human Trafficking?
Trafficking of children falls into the category of human trafficking (or trafficking in persons) and is a human rights violation and form of modern-day slavery. Although exact numbers are difficult to obtain, the International Labour Organization estimates some 21 million men, women and children have been trafficked and are currently trapped in trafficking rings, either for forced labour or sexual exploitation.
Human trafficking is a crime and according to the International Justice Mission, one of the most profitable criminal industries in the world, generating $1.5 billion annually, with two-thirds of that coming from sexual exploitation.
Who's at risk to be trafficked?
Although anyone can be trafficked at any time, the most common age to be trafficked is 27, with half of all victims falling in the age bracket of 19 to 33. Of these populations, 70% are women.
How does trafficking affect me?
Victims of child trafficking suffer physical, psychological, emotional and sexual abuse, threats against themselves and their families, and passport or identify theft, sometimes over long periods of time. In some cases, death may occur. Should they be rescued, many survivors experience post-traumatic stress, depression, memory loss, difficulty in relationships, and mental trauma, among other things.

But the severity of human and child trafficking goes beyond the individual and ruthlessly compromises the safety and security of every country it touches. The impact of trafficking in persons is three-fold, according to the U.S. Department of State: it "deprives people of their human rights and freedoms, poses a global health risk, and fuels the growth of organized crime."
COVID Increases Vulnerabilities
COVID-19 has presented a unique challenge and further vulnerability for numerous people to be trafficked. In a statement issued by the International Justice Mission, the UN "has warned of an increased risk of trafficking as many people lose their source of income and become more vulnerable to exploitation, plus – with law enforcement diverting resources to coping with the pandemic, there is an added risk that it will be easier for ruthless traffickers to profit from the crisis."
As the global pandemic begins to sweep the nation and our world at large, it's crucial to use your voice and efforts to make a difference.
How can I help or get involved?
Although there are a myriad of ways to help, it's most helpful to begin educating yourself on human trafficking and how far-reaching it can be. And remember: education is made even better with awareness. There is much to be done in a number of different areas, most of which can be summarized in the following, per the U.S. Department of State:
Increased rescues of trafficking victims and prosecutions of traffickers
People freed from slavery being viewed as victims of crimes, not criminals
Demand for the end of modern-day slavery and public awareness
Below we've compiled a list of resources involved in Sex Trafficking Prevention and Intervention, of which you can utilize to initiate (or continue) your awareness, education, and involvement:
Save the Children
CAST: Coalition to Abolish Slavery & Trafficking
Center for Human Trafficking Awareness
International Justice Mission
National Center for Missing and Exploited Children
In addition, we encourage you to conduct your own research, as there are many organizations fully devoted to this fight.
**Important note: Due to the nature of our ChildWatch software, we are fully equipped to provide secure information to authorities, such as a child's name, photo, and pertinent attendance information.
Stay tuned for part two, which will release next month and focus on more in-depth strategies for helping and getting involved.
Sources:
International Justice Mission
CT Data Collective
U.S. Department of State